Top 15 White Elephant & Naughty Santa Gifts (NSFW)
Posted by Serene Martinez on Dec 8th 2016
It's that time of year again! The weather is cold, frigid, freezing. The winter is setting in, and it's time to distract ourselves from months of inclement weather with food, parties, Holidays, and copious gift giving. Our favorite party of the year? Naughty Santa, AKA White Elephant! These are the parties where you can really show your friends just how wrong you can actually be, all under the guise of the, "Naughty" theme. Pink Bunny's 2016 list of naughty sexy, or not so sexy, gag gifts will leave you feeling inspired for your next Holiday party.
1. Men's Wreath Undies

Deck The Balls With Boughs of Holly! I'm pretty sure those are the words to that song. These are some seriously festive undies. I want to be friends with whoever gives these. I also want to be friends with the man who gets them and actually uses them. He's a fun guy. Be creative and add some Mistletoe to the bow. Then, ask the love of your life for a kiss under the Mistletoe. She'll either love you or leave you.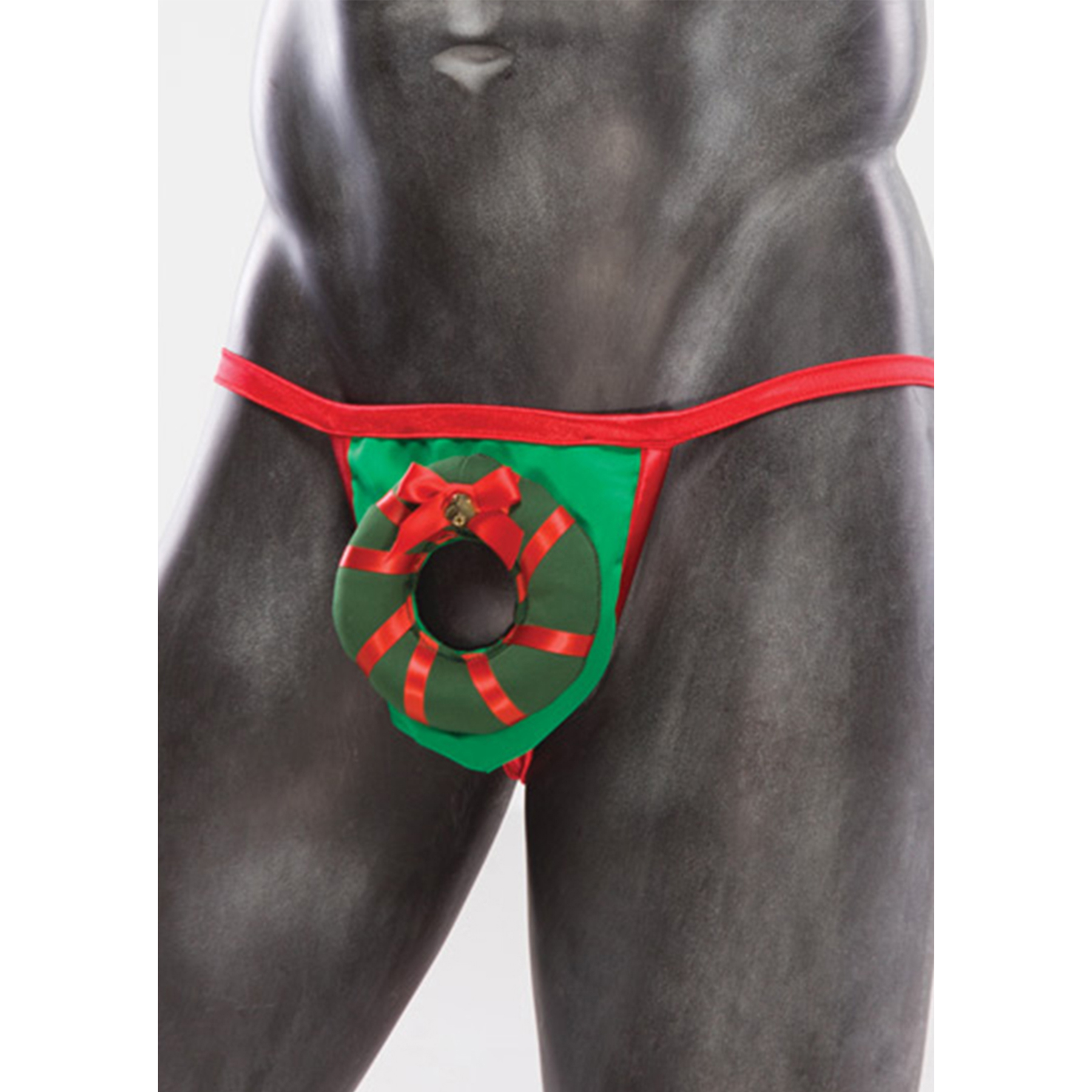 2. I Rub My Kitty Vibrating Kitty

Don't know what to get your crazy Cat Lady friend except a bath robe, kitty litter, and a lint roller? Get her something she will really appreciate, and drive her cats crazy. This cute little kitty is as incognito and cute a vibe can be. She can sit it on her night stand next to her copy of Cat Fancy magazine and none would suspect her little statue is really a vibrator.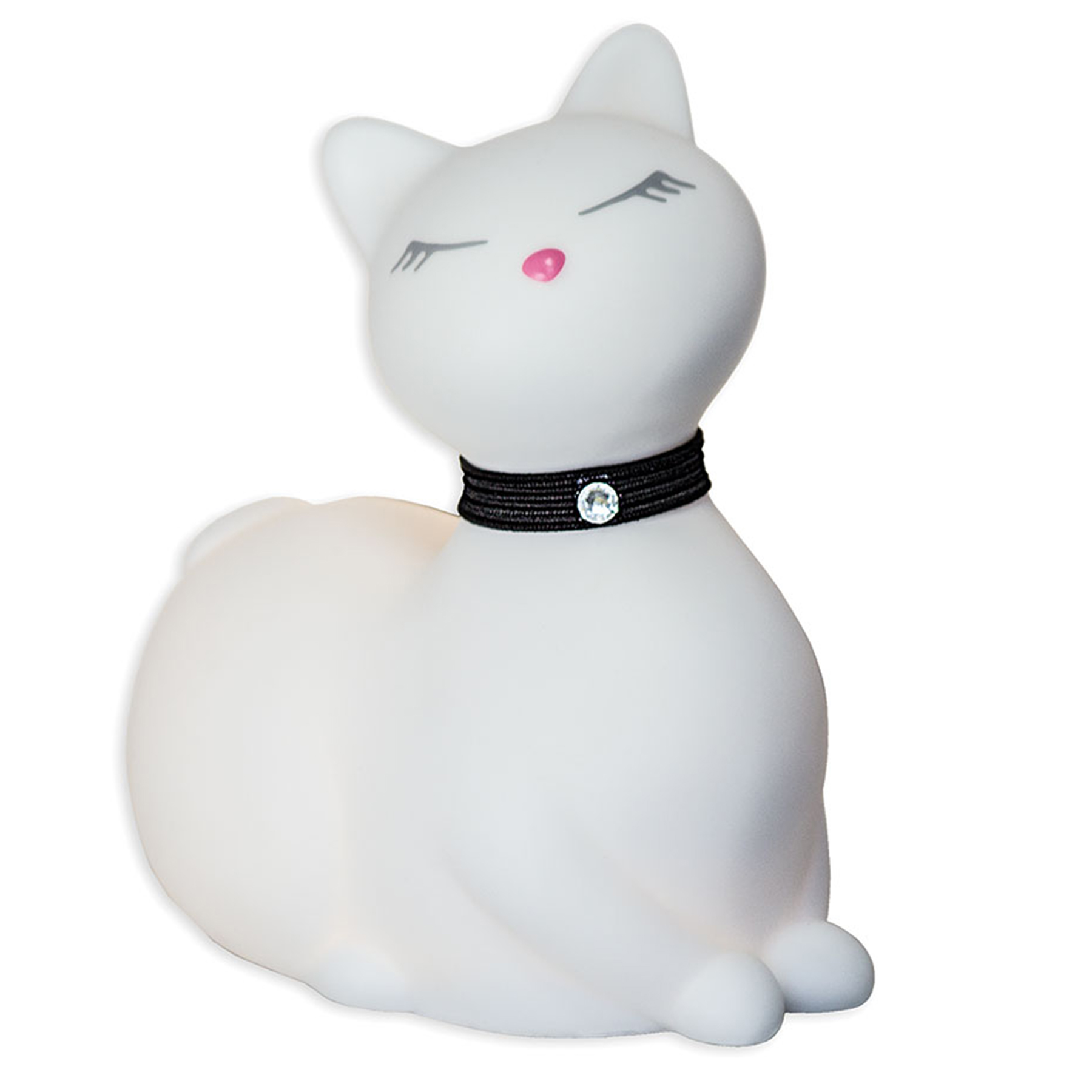 3 Penis Decoration/Cat Toy
Following our feline theme. This penis decoration with festive bells will leave your friends scratching their heads thinking, "WTF"? Let's discus shall we. No, it's not a cat toy, we think. The ring is not tight and will not give the added benefit of a firmer harder erection which most Penis Rings give. The bells, while musical and oh so pretty, will probably end up getting caught in the wearers Man Bush and will have to be carefully extricated before playtime can resume. (We recommend Manscaping before use.)The only way we see see this item as being actually functional is to throw it on the floor as a cat toy.
But man, what a great gift! (See #3. For Crazy Cat Lady)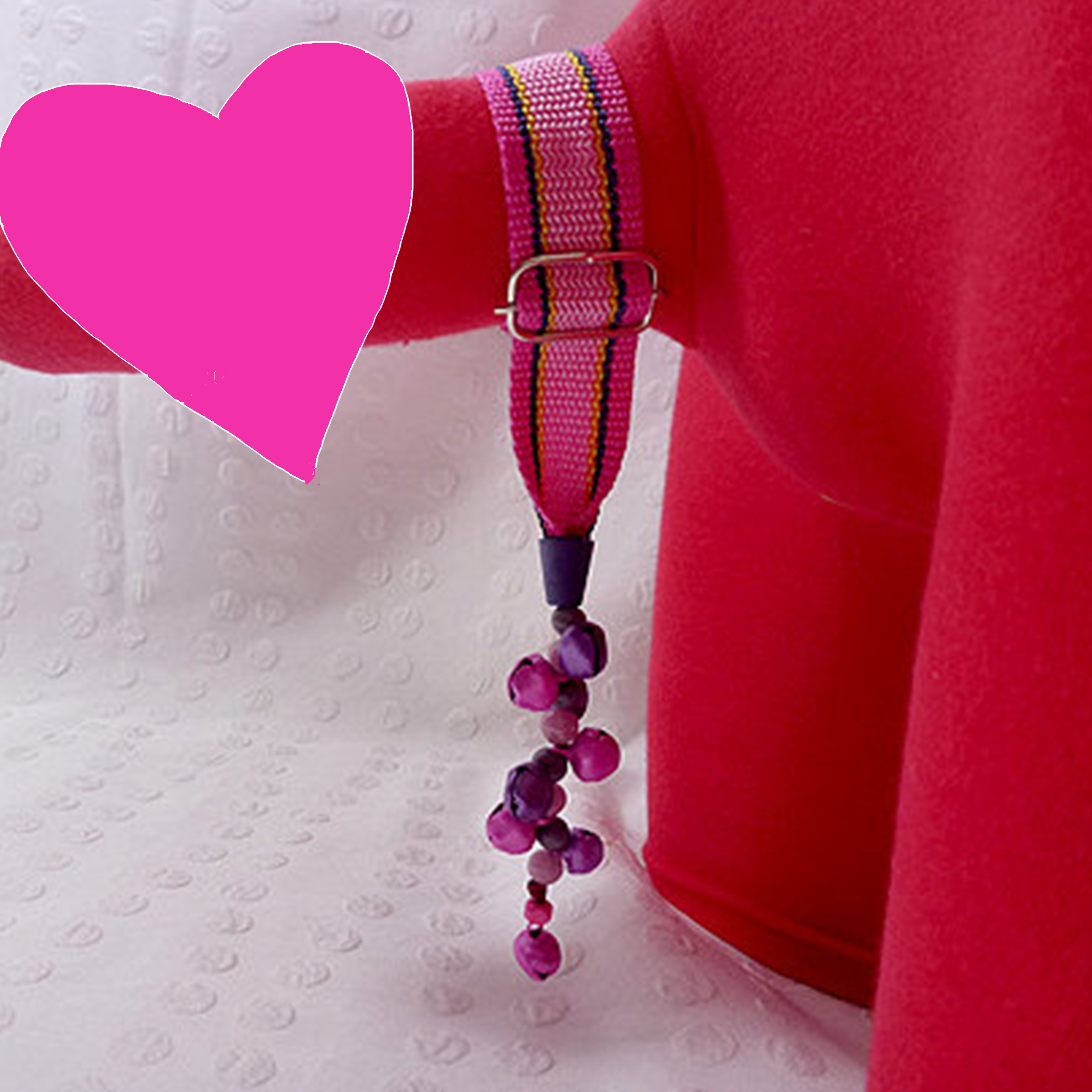 4. Pony Up Flavored Lubricant
Who doesn't want a pony? Okay, so the bottle is having an identity crisis. The label reads Pony Up, while the image on the front is of a Unicorn. Or, a horse with a growth coming out of it's head which we're not supposed to mention. This is the perfect gift for any Pony/Unicorn lover. Is it just us, or does the Bubblegum Party Pink look suspiciously like Amoxicillin Bubblegum Flavored antibiotics?
.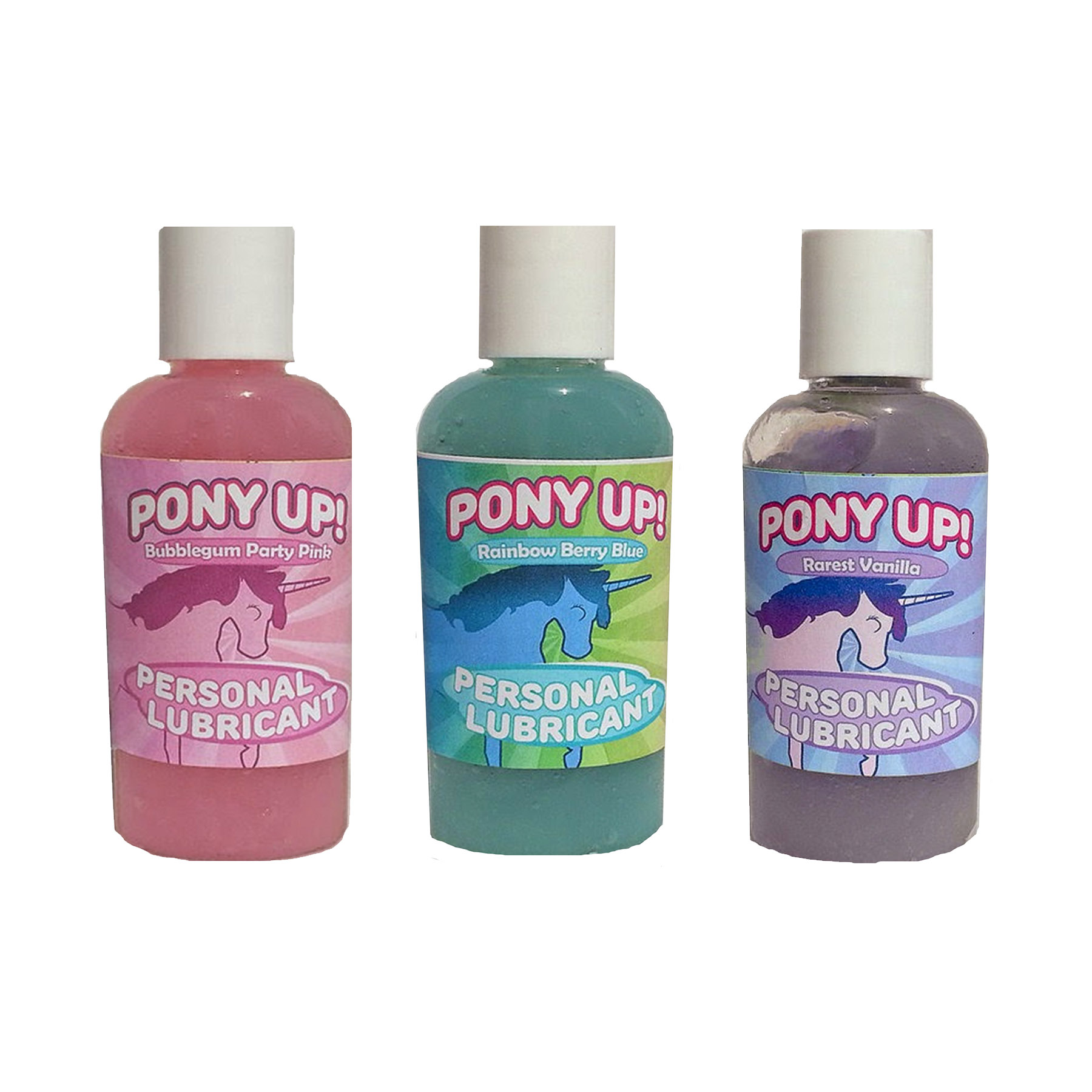 5. Tampon Flask
For decades flasks have been sophisticated gifts for the manly man who has everything. This year give the Tampon Flask. It's as unsophisticated as it gets, but useful! Granted, this gift would go over better if a woman is getting it. it's an easy item to pop into the purse. No man will ever find her booze.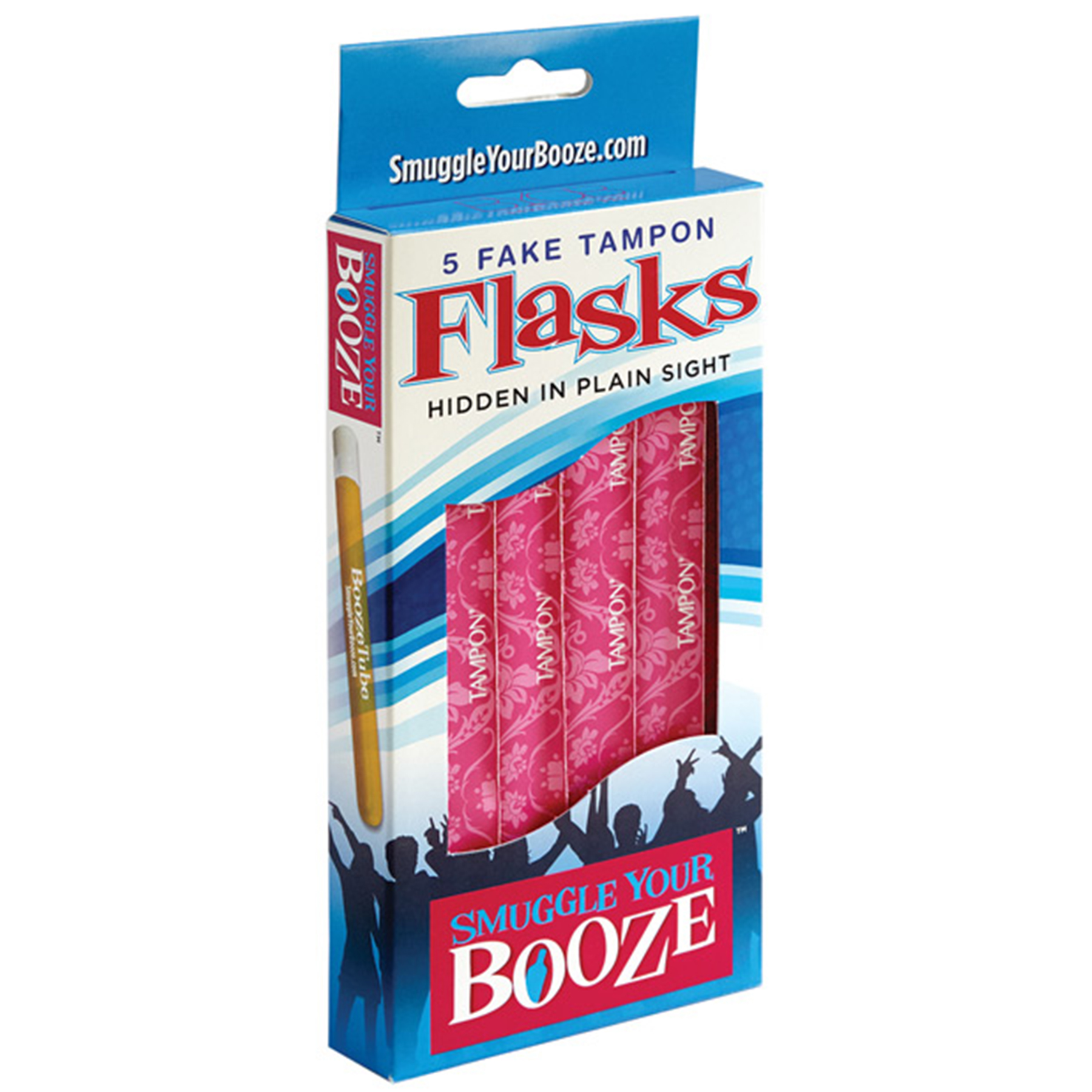 6. Penis Socks
Alas, Penis Socks.
We used to think telling someone they had Hobbit Feet was an insult. We're going to have to update that to Penis Feet. We really want some of our friends to have these. Although, we may not have many friends after a gift like this. You know you have some friends who deserve these.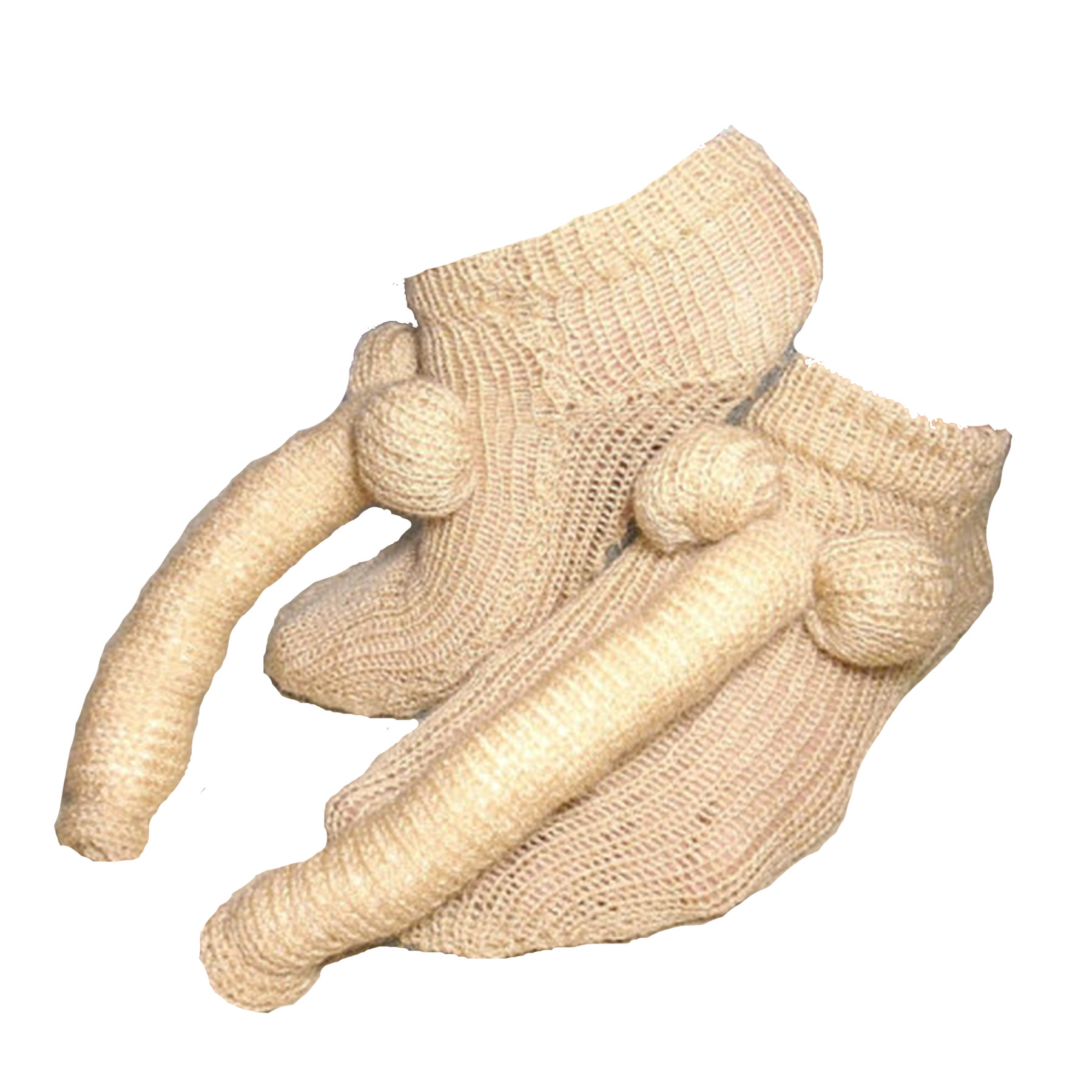 7. Men's Wolf Underwear
Unleash his animal instinct with these amazing wolf briefs. He might start out with the profile of a Pug, but he'll end up with an Alpha Wolf's fierceness.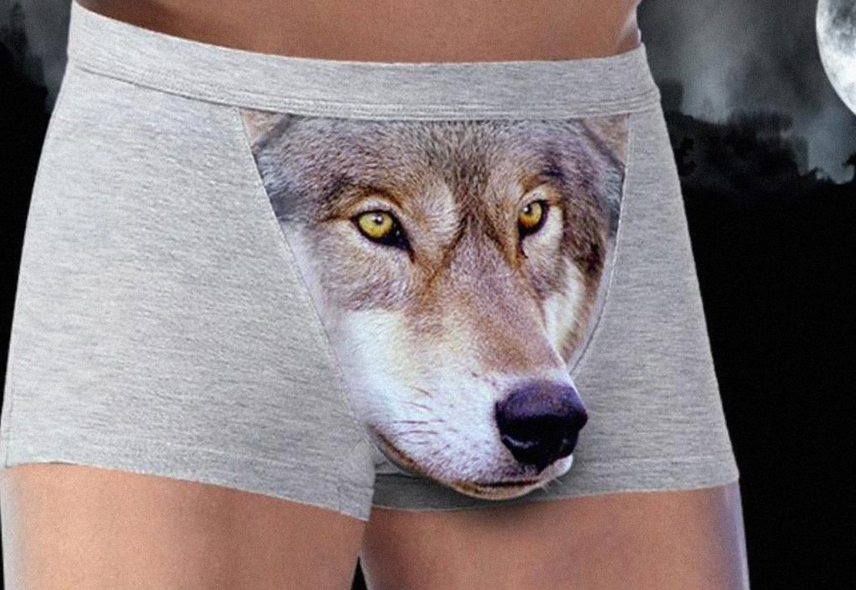 8. My Shiney Hiney
When a wash cloth just isn't sufficient. This is the gift for your super Eco-Friendly friend. What could be better than a totally superfluous washing device for your back side with disposable brushes? One would assume, or hope, the replaceable heads would be discarded after each use. Or, give it to the biggest a**hole you know. Either way, it's a conversation starter.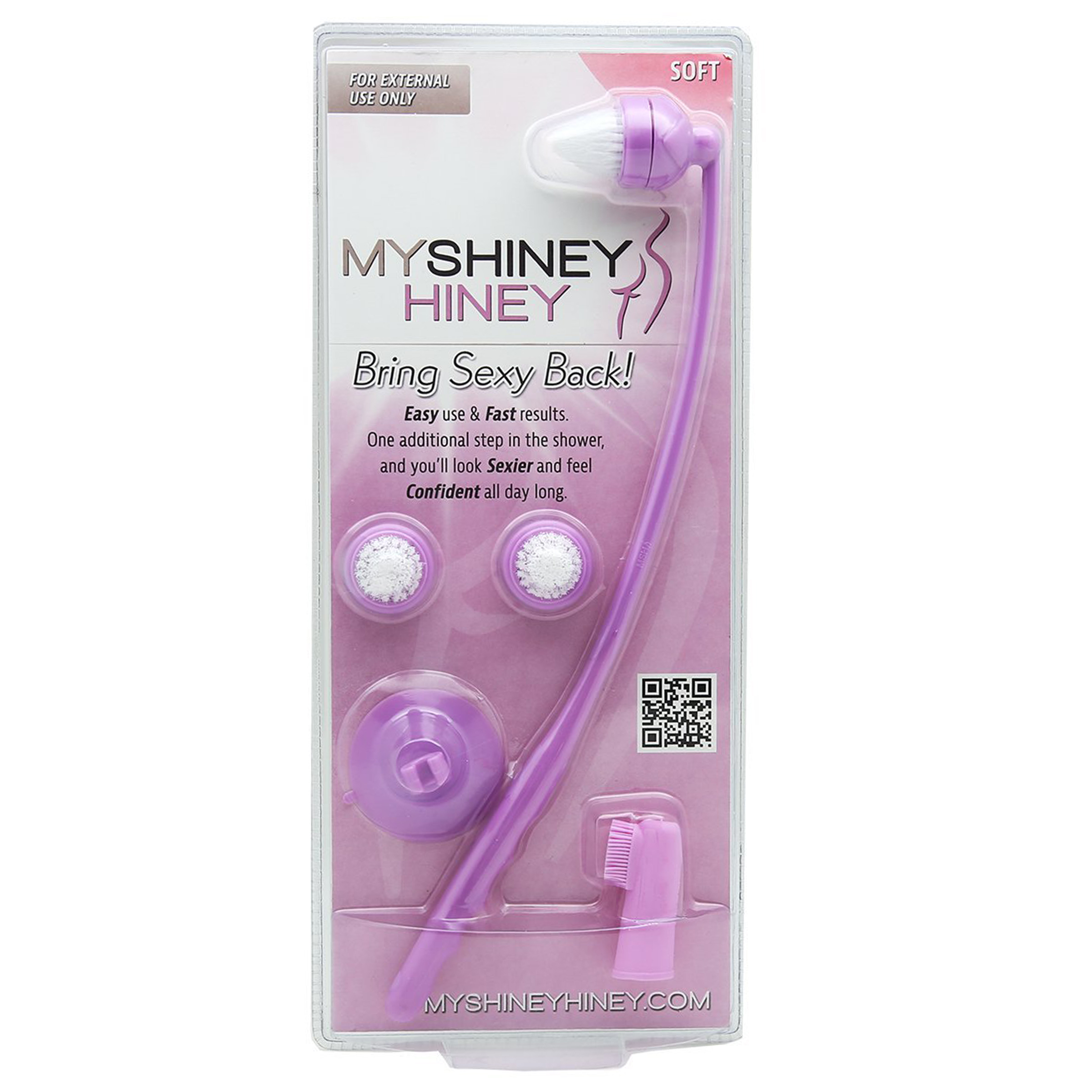 9.Cannabis Condoms
We've all got that one friend, the cannabis connoisseur who discuses the merits of weed like an experienced sommelier explains fine wine. Get them the Cannadom Condoms. These green latex condoms have a cannabis flavor and taste. Hope they've sorted out that whole cotton mouth thing.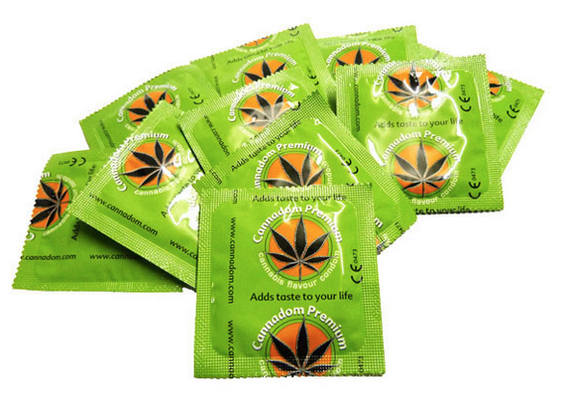 10. Bitch Magnetic Poetry
Magnetic Poetry has been a fun interactive activity gracing refrigerators across the land for decades. Now you can spice up your classics romantic poems with the Bitch edition. Or, leave passive aggressive notes to an irritating roommate.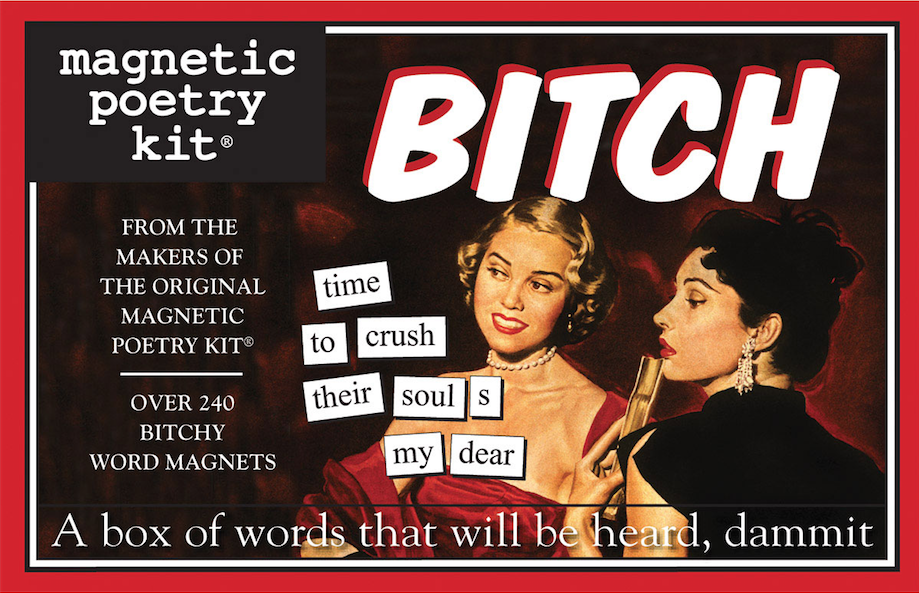 11. Whiskey Dick Lubricant
Do you know someone who notoriously has one too many? Get them Whiskey Dick so they don't get Whiskey Dick. They can put that last glass down and retire to the bedroom. Your friend won't miss the drink as this lube is flavored like Old Time Bourbon.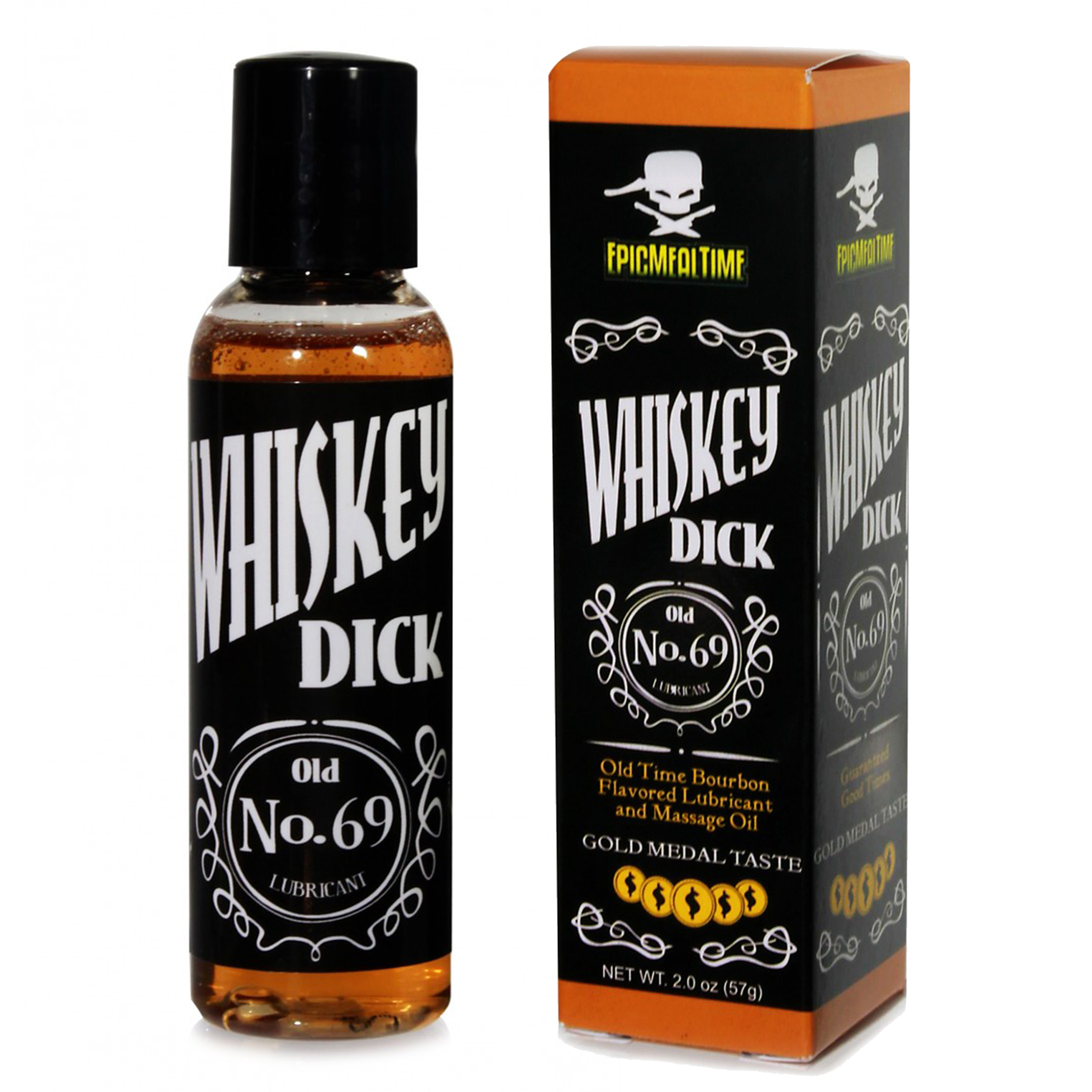 12.Naughty Wrapping Paper
When presentation is everything. Give the gift wrapping paper which would make Martha Stewart cry. This unobtrusive gift wrap blends seamlessly into any stack of presents. Beware to the opener. As soon as someone tears into this unassuming paper they will be greeted by sultry ladies, or gents. This Raunchy Wrapping paper will either delight or embarrass the receiver.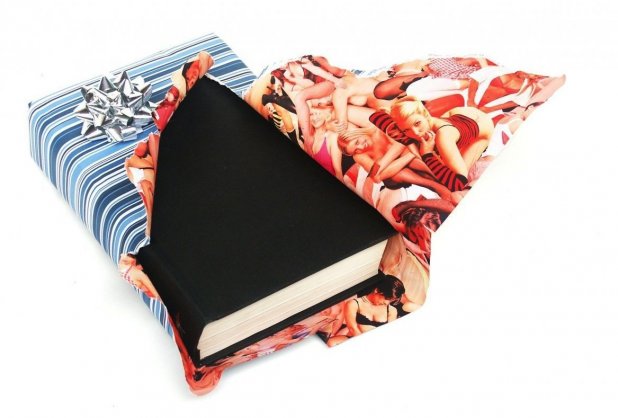 13. Naughty Cookie Cutters
If you love Holiday baking as much as we do then you'll need to get these Naughty Cookie Cutters. Sure you can make them for your Naughty Santa party, but how about an anonymous cookie donation at the office? Are people really going to say no to free cookies at the office? We think not.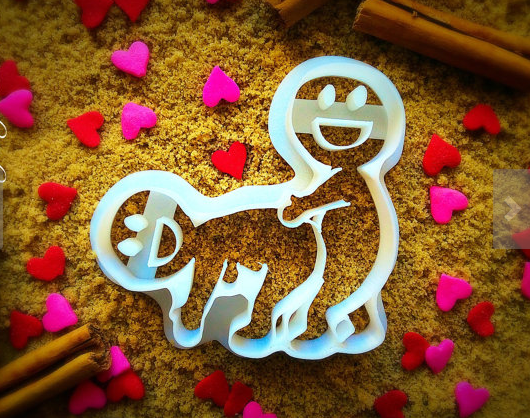 14. Adult Coloring Books
Weather you need to zen out with curse words or obsess over a man in uniform these adult coloring books will satisfy the fad of the moment.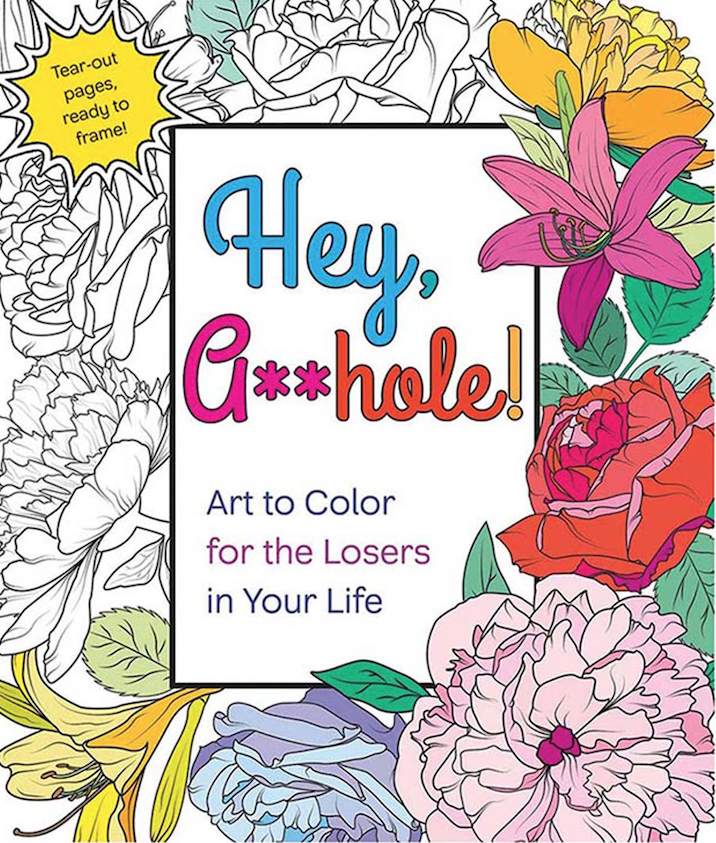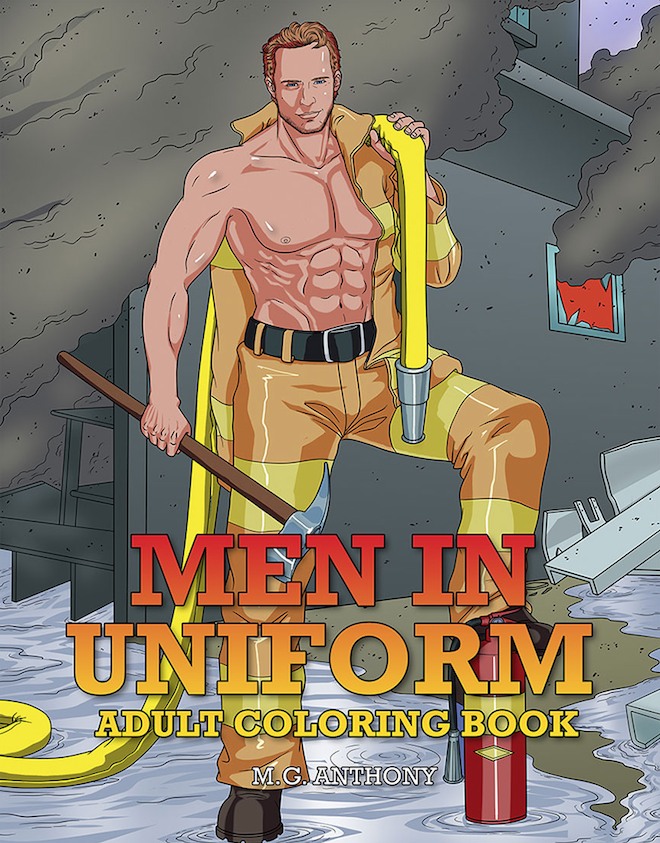 15. Mustachoed Male Masturbator
We've saved the best for last. If you're saying, "Oh dear god!" that's what we said too.
Perhaps it would be more appropriate giving this in the month of November for the Movember mustache movement. Or, perhaps you have a friend who is a really big Tom Selleck fan. Okay, there might not ever be an appropriate time to give this vibrating monstrosity. Well, when you want to embarrass your friends, yourself, or end a friendship. This is the perfect gift.